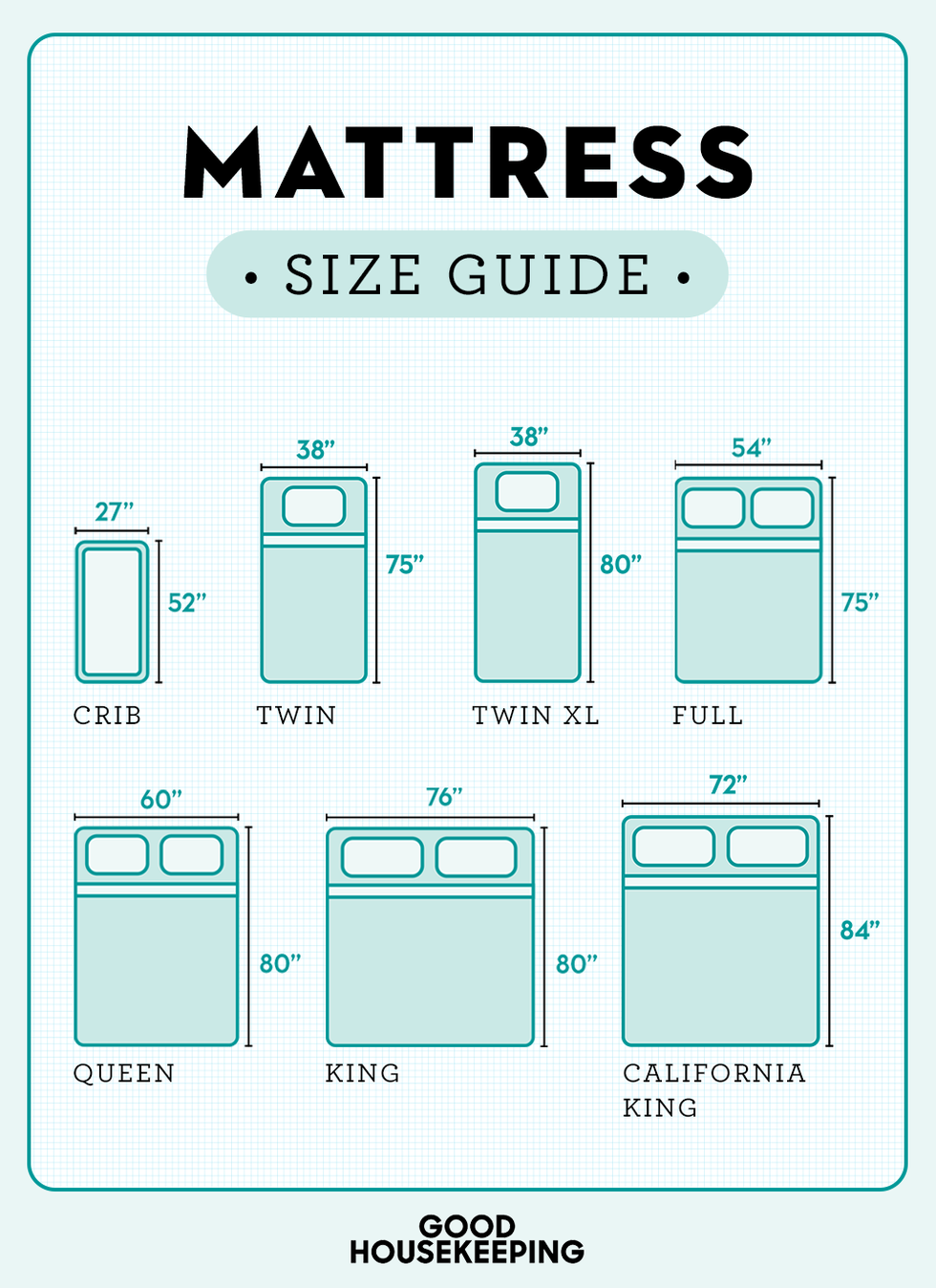 What Dimensions Is a King Mattress?
A king provides couples with plenty of sleeping space; however, it should only be considered in primary bedrooms that measure 10x12 feet or larger.
Call The Sleep Loft at (646) 400-5758
Standard or Eastern King beds measure 76 inches wide by 80 inches long, while California King beds extend by four inches more but narrower in width.
Size
A standard king mattress measures 76 inches wide by 80 inches long, 16 inches wider than its queen counterpart and ideal for couples wanting more space without touching when sleeping together. Additionally, this size may also appeal to people who often bring larger animals or children with them into bed with them.
Queen mattresses measure 60 inches wide by 80 inches long (or 152cm and 203cm), which makes it suitable for couples sharing a smaller couples bed. If you aren't sure which mattress size best suits your needs, measure your bedroom to determine which will work. It is usually wise to leave about 24 inches between the edge of the mattress and walls or furniture.
If you prefer a larger bed but lack space, California king mattresses may be your perfect solution. Measuring 84 inches wide by 83.5 inches long - which is equivalent to standard king dimensions - California king mattresses provide ample sleeping space while still fitting within their respective spaces. They're an excellent solution for people who share a king-size bed but sleep at different times; two mattresses can even be separated to minimise movement between partners sleeping on separate sides of it! However, please remember that not all sheets made specifically fit this mattress size; therefore you may require purchasing separate fitted sheets separately.
Style
A king-sized mattress provides ample room for couples who prefer having ample sleeping space and individuals sharing their bed with children or animals. Serta offers several king-sized options with both innerspring and all-foam support systems; their height varies by product but usually measures 76"x79.5".
Style-wise, king beds make an excellent choice for those who appreciate modern or contemporary designs. Their clean lines and neutral colors allow it to suit virtually any decor while the luxurious feel is sure to give you that royal feeling when getting out of bed in the morning.
The next size up from a king mattress is the UK super king, which measures 60 inches wide by 79 inches long and offers significant expansion over its counterpart, the UK double. Unfortunately, however, for many US buyers this won't provide enough room - for those needing even more space there's also the California king option, which measures 11 inches longer and wider.
Comfort
A king size bed is the largest two-person option, providing ample sleeping space for two. At 76 inches wide and 80 inches long, they are an excellent option for couples that require plenty of room in bed or frequently share it with children or animals; also great for large bedrooms where pets like to snuggle close.
If you require even more space than a king bed can provide, there's also the super king size option, measuring 71"x79" or 180cmx200cm. Unfortunately this bed type isn't widely available, and will need a substantial bedroom to fit.
California split king mattresses offer an economical but equally luxurious alternative. Consisting of two mattresses joined together, this solution minimises motion transfer while giving each partner enough space for restful slumber - perfect for couples that sleep at different times or shift workers!
Storage
Storage options vary based on factors like the sensitivity, size, collaborative nature and other considerations of data. King's IT and e-Research teams offer various services for researchers storing their research data during their studies; some services are centralized at RMID while others locally in faculties or departments. Here the Game Platform Technology team used Google Cloud Storage for its archive as well as Cloud Dataflow as an ingestion source - offering them a cost-effective yet secure solution that met their requirements.
Optional dividers are provided for each compartment and self adhesive 4" wide anti-skid strips are also included.
Call The Sleep Loft at (646) 400-5758