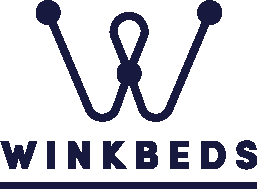 How Can I Make Sure I'll Like My WinkBeds Mattress?

So, you've been shopping for a new WinkBeds mattress on the world wide web. Super convenient, right? But what if you buy the mattress and don't like it? What if it doesn't fit your sleeping position, body temperature, or the preferences of your sleep partner?

Never fear! You don't have to risk losing money just to buy a new mattress. In fact, you can try a WinkBeds mattress in-store before you buy it! Read on for our expert tips to find the mattress you want and test it in the store.

 

Can I Try WinkBeds Mattresses In Any Physical Location?

Yes, you can try a WinkBeds mattress in-store before buying. In fact, we highly recommend it! By testing out your mattress in person, you'll end up feeling more confident in your purchase and future sleep satisfaction. Plus, if you go through a retailer you trust (instead of just buying online), you'll get to reap the benefits of better customer service and faster delivery times. 

 

Why Is WinkBeds So Popular?

You might think the hype around WinkBeds is a bit overblown, since they market themselves as a luxury hybrid mattress brand. But don't sell them short just yet! Reviewers have said they are worth every penny. In fact, NBC News recently stated that WinkBeds mattresses "compete with mattresses $3,000+", making them an amazing value for a much more affordable price. 

According to WinkBeds themselves, customers have also made their feelings clear. Check out these mattress reviews, WinkBeds style:

"My pain was at least 25% less."
"Before I tried the winkbed, I tried one of the other online brands with a 100% memory foam of other brands, but it slept too hot for me."
"I 100% made the right choice with this mattress." 
"With the 101 night guarantee with free return, I'd recommend giving this mattress a shot, I 100% recommend it."

Honestly, we're in the same boat. This mattress is miles ahead of its competitors in many ways. Here are our top 5 reasons to choose a WinkBeds mattress:

1. Cooling Gel Foam Layer – This mattress uses a combination of natural latex gel foam and a wrapped coil layer to keep you cool and comfortable all night long. The quilted pillow top stays soft and soothing as it wicks away moisture—even for hot sleepers.

2. Award Winning Support – The Sleep Foundation is all about WinkBeds, and named them the "Best Mattress for Heavy People" in 2022. The balance of comfort and support, and the different firmness level options, works great for heavy sleepers and couples. The gel-infused foam also reduced motion transfer, so you and your partner can sleep soundly throughout the night. Plus, each Winkbeds mattress comes with a lifetime guarantee—and a 120-night sleep trial—to give you the ultimate peace of mind. 

3. Luxury Firm Hybrid Mattress – The hybrid construction of the Winkbed and EcoCloud models features a comfy pillow top with gel-infused, all-natural latex foam to help cushion muscles and joints for soothing pressure relief while a layer of pocketed, individually-wrapped spring coils provides soothing ventilation and support. Plus, the structured edge system means that you can roll all the way to the edge of the bed without feeling like you are going to roll off. If, for some reason, you decide that a hybrid mattress is not for you, WinkBeds also offers a GravityLux memory foam mattress that may be the right fit.

4. Multiple Firmness Options – Because not all sleepers are created equal WinkBeds offers several different firmness options (on a standard firmness scale of 1 to 10) to customize your purchase. From a super soft 4.5 to a plus-size-friendly 8, you'll be sure to find a mattress that matches your sleep style, whether you sleep on your side, back, or stomach. WinkBeds also offers a selection of high-quality bed frames so you can be sure that your mattress will fit. 

5. Simple to Maintain – With top-quality materials that are third-party tested for long-term durability, you'll be sure to enjoy your 40 winks night after night.To keep your mattress clean, just change your bedsheets weekly (and protect it with a mattress slipcover. You can also give the surface a quick vacuum about once per month. If you'd like to reduce odor or staining, you can also sprinkle it with baking soda and allow it to sit in the sunshine before you vacuum it off.

 

Where To Test A WinkBeds Mattress Near Me?

Actually, The Sleep Loft mattress showrooms stock WinkBeds mattresses! Our convenient location to try before you buy. We promise you'll walk out feeling confident about every dollar you've spent—or your money back.
The Sleep Loft
New York, NY 10011